Improve Diagnostic Testing Accuracy with Porex Urine Wicks
Accurate diagnosis starts with the collection of a sample. Porex offers urine wick technology which can be used in front-end sample collection devices, such as pregnancy tests, to quickly collect and wick the urine sample to the membrane, which then produces a diagnostic result. Our collection media offer ideal capillary structures with customizable properties that can optimize the speed and effectiveness of wicking, absorption, and flow. Our collection media feature proprietary color-changing and sufficiency-indicator technology to optimize surface energy, analyte recovery, viscosity reduction, and minimize non-specific binding. We offer a comprehensive selection of materials from a reliable single-source manufacturer.
Proprietary coatings optimize Porex's urine collection media's capability to reduce potential contamination by minimizing non-specific binding. Our custom wicking and absorption properties enable the safe collection, absorption, and release of the same to the membrane for many diagnostic tests, including point-of-care tests, patient self-tests, drugs-of-abuse tests, and infectious disease tests, among others
How porous urine wicks work
Porex's porous fiber wick collects the urine and transfers (wicks) the sample from outside to the membrane inside, which then produces a diagnostic result. In the case of urine sample collection devices, it is not uncommon for a user to add too much sample which could result in leakage. Using materials which meter the volume along the test strip or absorb excess volume can help to channel fluids to the membrane in a controlled manner.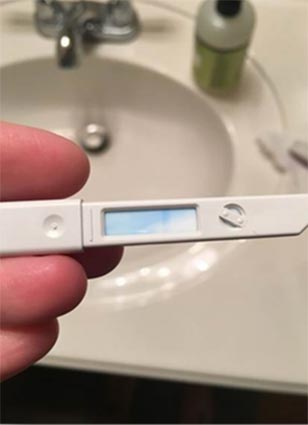 Register for our On-Demand Webinar
Increase Lateral Flow Test Accuracy with Porous Materials
Options for customizing urine collection wicks
Key Features & Benefits
Pure materials which enhance sample integrity
Minimizes non-specific binding which results in higher recovery of analytes and more accurate testing results
Customized capillary material structures which absorb urine quickly and effectively
Enhanced functionality with custom overlay
Diverse raw material options
Meter dosed loading up to 25%
Material Options
Advanced porous material (PE, PP)
Porous polymeric fiber
Porous composites
Functionalized and bio-activated porous media
Geometric Options
Sheets
Rolls
3D geometric shapes
Molded & die-cut discs

Download our Tech Brief:
When Results Matter: Increase Pregnancy Test Accuracy with Porous Wicking Technology
Related Resources