What is the function of venting media?
Venting is a critical device function in both high-tech and low-tech devices, as it facilitates proper air movement to provide pressure relief, allows for cooling, and provides protection against the ingress of liquids, dust, microbes, and other particles that could be harmful to internal components. Vent plugs or sintered vents are used extensively in numerous venting applications ranging from medical devices to industrial systems. These venting solutions offer a distinct advantage over mechanical vents or physical openings, as there are no moving parts that can stick or only work in one direction and no points of entry for dust or moisture contamination. Manufacturers can choose from venting solutions customized by configuration, pore size, air flow rate, adhesion level, and material, or select a more standard solution that is already readily available. Porex can also add functionality to vents – such as a self-sealing or color change that can occur if the vent encounters moisture.
If your application is complex, our engineering and development team can assist you in determining the most efficient way to meet your device's venting requirements. We are continually exploring and evaluating new technologies to tackle these evolving issues so we can provide the industry standard in design flexibility, performance, and durability.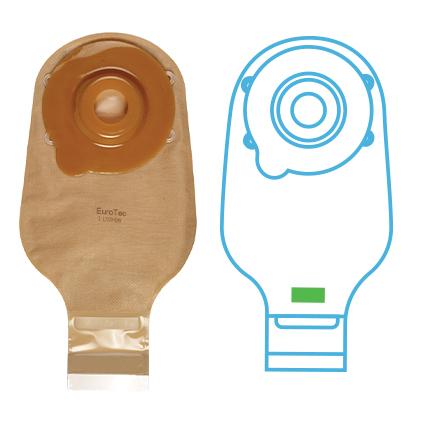 Talk with a Material Science Expert
How venting media works with porous polymers
A vent is simply an outlet that provides an escape for fumes, liquids, gases, or steam. It facilitates pressure equalization to address overheating caused by thermal runaway, assists with fluid movement, and assures the integrity of sealed components by preventing the ingress of moisture and other contaminants. Ventilation methods can be broadly classified into two categories: active and passive venting. Backpressure or airflow rate characteristics and vent locations are critical to determining which system is best for you. A passive venting system is one that does not use any forced air movement, but rather that which occurs naturally. It requires maximum ingress protection and is highly dependent on temperature and moisture content of the air. Active venting systems forcibly exchange air inside the chamber with the air outside the chamber. This methodology may be used for more complex devices.
Additional considerations to make when designing your venting solution include your assembly method (thermal/ultrasonic welding, overmolding, snap-fitting, etc.), additives and treatments (color-changing, odor control, etc.), sterility requirements (BFE/VFE), or back pressure and airflow needs. Let our team of material experts help you to determine a customized solution that is best for you!
Venting Membranes
At Porex, we understand the need for reliable and efficient venting solutions in various applications. Our venting membranes, crafted from porous plastic and fiber media, are designed to tackle the most demanding venting situations.
Unlike traditional mechanical vents, our venting membranes offer unique benefits such as keeping dust and moisture at bay, no moving parts that can stick or limit functionality, and the ability to work in multiple directions. They are customizable by configuration, pore size, airflow rate, adhesion level, and material, offering unparalleled design flexibility, performance, and durability.
In addition to our standard venting solutions, we offer custom solutions tailored to meet specific product design challenges. Whether it's absorption, application, diffusion, filtration, venting, or wicking, Porex Custom Solutions collaborates with our customers to engineer the ideal porous plastic solution.
Vent Plugs
POREX vent plugs offer effective venting solutions for a wide range of applications. Engineered to balance pressure differentials, these plugs allow the escape of gases while maintaining protection against moisture, dust, and other contaminants. Our customizable vent plugs ensure reliable and consistent performance in diverse environments. Choose from a variety of sizes, materials, and designs to achieve optimal venting and product integrity.
---
Design challenges solved by venting media
With the escalating complexity of applications, venting solutions also need to evolve. This includes a constant evaluation and exploration of new techniques to address complex issues while maintaining the industry standard in design flexibility, performance, and durability.
Porous venting media are designed to resolve issues like:
Keeping electronics dry while permitting airflow and pressure equalization
Maintaining the flow path in an enclosed diagnostic device
Off-gassing of a battery to ensure safe performance
Safe transportation of liquid chemicals in a container
Protecting healthcare workers from exposure to biohazards when collecting patient samples
Maintaining equal pressure in enclosed systems

Register for our On-Demand Webinar
Using Porous Plastics for Venting