Protect and enhance sensor performance with cutting-edge technology
Manufacturers around the world trust Porex for cutting-edge technology that outperforms the competition. POREX® materials maximize performance for many sensor applications, including gas absorption, venting, diffusion and electrolyte holding and wicking.
Our customizable solutions for sensor manufacturers can be tailored to specific applications or devices and seamlessly integrated with many manufacturing processes.
Gas Absorption Filters
Filters customized with gas-absorbing material from Porex are designed to target specific gases that may cause a sensor to have a false reading or cause premature degradation of the cell itself.
Expertly and individually designed for your sensor devices, our gas-absorbing filters:
Options for customizing gas sensor absorption filters
Key Features & Benefits
Effective at capturing a wide range of gases that can be harmful to your sensor, including H2S, SO2, HMDS, organics, alcohols and many others.
Absorb larger amounts of the problem gas – Compared to competitive materials, POREX® filters absorb more problem gas per unit volume, lasting longer than competitive products.
Contain safe materials– POREX filters are constructed with safe-to-use reagents, unlike competitive products with toxic lead-containing components.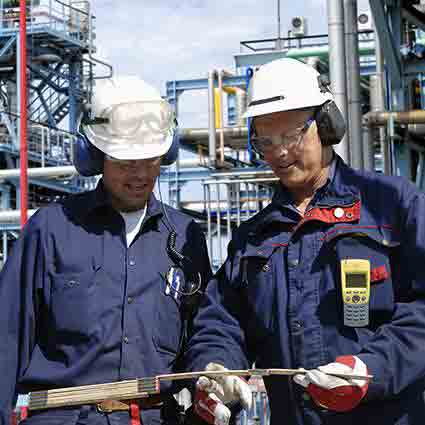 Protection Vents and Diffusion Layer
Equalize pressure and repel contaminants
POREX Virtek® IP-rated PTFE vents are designed to provide fast gas diffusion, while repelling dust, water and other contaminants. Specifically designed for electronic devices, our protection vents:
Options for customizing sensor protection vents and diffusion layer
Key Features & Benefits
Deliver fast detection – Allow for faster diffusion of target gases, leading to faster detection.
Equalize pressure – Reduce pressure build-up and allow heat to escape electronic enclosures, because air-permeable structure acts as a pressure-relief valve, protecting the enclosure seals from premature failure.
Protect from contamination – Protect the internal components by repelling water, sweat, oils and other liquids.
Are free of PFOA — Compliant with (EC) 1907/2006 REACH / Regulation (EU) 2019/1021 POP
POREX Virtek® PTFE Membrane 
Item Number
IP Rating †
WEP* Typical
mbar
Typical Airflow
l/hr/cm² @70mbar
Filtration Efficiency**
>99.99%
Thickness
mm
Max Operating
Temp °C
UL-94/746C
Salt Fog$
PMV10
64,67
270
107
0.5 µ
0.13
260°C
V-0/f2
No pen.
PMV10L***
64,67
270
85
0.5 µ
0.3
100°C
–
No pen.
PMV15
64,67
370
75
0.4 µ
0.18
260°C
V-0/f2
No pen.
‡PMV15T
64,67
370
75
0.4 µ
0.18
260°C
–
No pen.
PMV20
64,65,68
520
25
0.1 µ
0.25
260°C
V-0/f2
No pen.
PMV25
65,67,68
765
17
0.2 µ
0.1
260°C
V-0/f2
No pen.
PMV27
65,66,67,68
1050
7
0.1 µ
0.19
260°C
V-0/f2
No pen.
† IEC std. 60529; IP 68 is a user defined and results must be verified by the user
*WEP = Water Entry Pressure
** According to IEST RP-CC007.2 2009
$ASTM B117-11 test method
***Laminated polyolefin mesh backing
‡ Oleophobic, AATCC TM 118 – Grade 8 – other membranes can also be treated to meet Grade 8 upon request
Properties are typical and not meant for specifications. Selected options and adhesives may effect properties
RoHS, WEEE, REACH Compliant (PFOA Free)
POREX Virtek® ADHESIVE DISCS

Dimensions (OD x ID in mm)
| Material Series | 5 x 2 mm* | 7 x 3 mm | 10 x 6 mm | 12.7 x 7.1 mm | 20 x 13 mm |
| --- | --- | --- | --- | --- | --- |
| PMV10 | PMV10M | PMV10N | PMV10P | PMV10W | PMV10C |
| PMV10L | PMV10LM | PMV10LN | PMV10LP | PMV10LW | PMV10LC |
| PMV15 | PMV15M | PMV15N | PMV15P | PMV15W | PMV15C |
| PMV20 | PMV20M | PMV20N | PMV20P | PMV20W | PMV20C |
| PMV27 | PMV27M | PMV27N | PMV27P | PMV27W | PMV27C |
| PMA10 | | | | PMA10W# | |
*All products offered in 1,000 discs/roll excluding 5 x 2 mm series which is offered in 10,000 discs per roll


Special order items highlighted for higher MOQ. All others are stocked items


3M 93020LE adhesive standard (120 °C continuous use temperature
# Oleophobic treated and high temperature adhesive (good to 150 °C)
M, N, P, W & C are size codes as listed in column heading.
Many other standard and custom sizes available. Contact Porex for more information
POREX Virtek® PTFE Vent Plugs 
Item Number
Diameter
mm (in.)
Thickness
mm (in.)
WEP* mbar
IP Rating†
Typical Vent Airflow
l/hr @70mbar
Max Operating
Temp °C
Filtration Efficiency
(99.99%)
UL-94 Rating
PD103032
3.2 (1/8″)
3 (1/8″)
450
64,67,68
1
260°C
0.5 µ
5VA, f1
PD103063
6.3 (1/4″)
3 (1/8″)
450
64,67,68
3.8
260°C
0.5 µ
5VA, f1
*WEP = Water Entry Pressure
† IEC std. 60529; IP 68 is a user defined and results must be verified; product has not been specifically tested – passing is based on results from similar products
Assembly methods include: press fit, over-molding, compression seal, adhesive bonding or flange welding.
Numerous custom and standard options available. Please contact your local Porex sales representative to determine what is available.
Properties are typical and not meant for specifications.
RoHS, WEEE, and REACH Compliant (PFOA Free)
Electrolyte Reservoirs and Wicks
Reservoirs and wicks are needed to retain and deliver an electrochemical system's electrolyte to facilitate the chemical reaction. POREX® fiber and foam media can be used for reservoirs, general wicking and supporting fluids within electronics and sensors.
Engineered for optimal capacity and directional flow, our electrolyte reservoirs and wicks:
Minimize inhalation and skin hazards – Made from safe-to-use PP or PE, our materials eliminate the need for glass wool, which can cause skin irritations and health issues when inhaled.
Meet your application specifications – Product fluid retention, density and flow orientation can be tailored to meet your specific application needs.
Related Resources