Wicking solutions
Custom porous solutions that enable the transfer of fluid through capillary action.
Wicking Solutions
Custom porous solutions that enable the transfer of fluid through capillary action.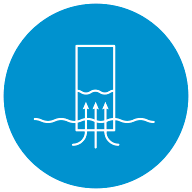 What is the function of wicking?
Wicking processes span all facets of everyday life. From garments designed to wick sweat, to marking pens that transfer ink to a surface, to devices that collect and test bodily fluids. The capillary action of a wicking process can allow the movement of fluids in tight spaces without, or sometimes against the force of gravity.
Porex has been designing and developing fluid transfer – or wicking – systems utilizing porous plastic materials for over 50 years. In addition to our material science and component design expertise, we offer a wide variety of base material options – from thermoplastic polymers to synthetic fibers. POREX® wicking solutions are designed with open-cell pore structures that control liquid volume capacity and fluid transfer rates, and our experts have the ability to alter the surface energy of the materials to further enhance media capillarity. Our products are custom engineered to optimize fluid transfer based on specific end-use product requirements.
Banner Webinar Inpage
REGISTER FOR OUR
ON-DEMAND
WEBINAR:
Using Porous Plastics for Wicking
---
Problems that porous wicking media can solve:
Moving a bodily fluid sample through an in-vitro diagnostic test system
Transferring ink from a coloring marker reservoir to the nib (tip) for writing onto a surface
Moving liquid to a collection point
Collecting a diagnostic test sample such as saliva or urine
Sucking up a defined quantity of formulas or chemicals such as makeup so that it can be applied to a surface
Drawing oil or water through a reed wick for a home air freshener system
If you are interested in learning more about how to select the right material for your wicking challenge, please our Wicking Workshop: Tips and Tricks for Better Function free webinar. Register here.
---
Talk to a porous wicking media expert
---
Common applications for porous wicking media
Pregnancy and Ovulation Test Wicks
POREX® pregnancy and ovulation wicks deliver proven performance and reliability. As the industry standard for home pregnancy and ovulation testing around the world, our products are optimized with precise capillary action, high purity and proprietary color change technology.
---
Electrolyte reservoirs and wicks for electronics and sensors
Electrolyte reservoirs and wicks are needed to retain and deliver an electrochemical system's electrolyte solution to facilitate the chemical reaction. POREX® fiber and foam media can be used for reservoirs, general wicking, and supporting of fluids within electronics and sensors.
---
Plug-in air freshener wicks
Plug-in air fresheners are designed to deliver fragrances quickly. For more intense and consistent fragrance release, Porex developed a selection of porous fiber and sintered particle wicks that can be customized to the specific requirements of the air freshener.
Specifically designed for plug-in air fresheners, these wicks deliver fragrance from the bottle or container to the heater using capillary action, thereby diffusing fragrance from the wick into the air.
---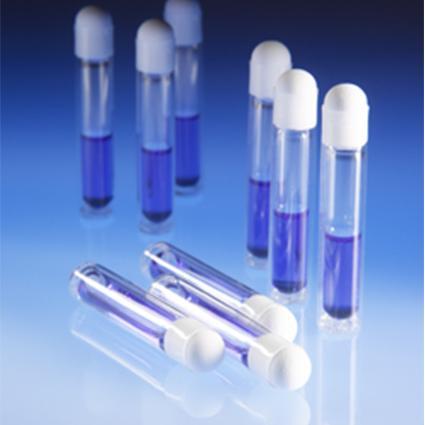 Topical applicator wicks for medical drug delivery
POREX® topical applicator filters and wicks are designed for fluid-based application of sealing agents for wound closure, such as surgical incisions or drug delivery in dental treatment applications, and can also serve as wicks if the solutions are mixed and expressed from crushed glass ampoules.

---
Lip and eyeliner reservoirs
Porex designs customized reservoirs for optimized wicking and delivery of any eyeliner, lip liner or lip gloss formulation. Made entirely from fiber or film sealed wraps, our lip and eyeliner reservoirs combine customized capillary structures with specially designed fiber blends to be compatible with a wide range of formulations.
---
Printer ink delivery wicks
Precisely controlled ink delivery wicks and systems are critical for consistent ink flow within printers. Porex creates customized ink delivery wicks that ensure consistency within ink absorption solutions and remove waste caused from over-spraying.