High-performance technology delivers optimal wicking and application
POREX® topical applicator filters, wicks, and nibs are designed for fluid-based application of sealing agents for wound closure, such as surgical adhesive or drug delivery in dental treatment applications, and can also serve as a filter if the solutions are mixed and expressed from crushed glass ampoules. The applicator technology is adaptable to a variety of drug delivery needs.
Nubiform Technology
Our recent innovation in application technology, the advanced Nubiform applicator, is a high-performance technology that offers an alternative to foams and other porous products. A cutting-edge elastomer material, Nubiform offers freedom, flexibility and control by enabling unique 3D shaping, optimized flow-through of product formulations, breathability, and anti-microbial protection.
Designers of drug dispensing devices can take advantage of Nubiform's ability to be molded into a variety of shapes. It is available in flat sheet, multi-layer or three-dimensional forms, and it can be conveniently insert-molded with solid plastic structures. In contrast to other foam-like materials on the market, Nubiform maintains an open-cell porous structure regardless of its shape.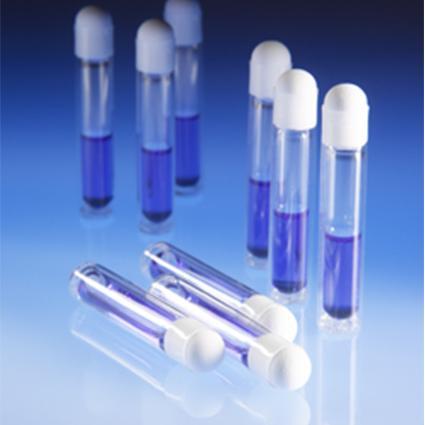 Options for customizing topical applicator nibs
Key Features & Benefits
Designed to provide maximum performance for topical applicators, our filters and wicks:
Deliver optimal wicking rates–Design provides optimal wicking rates of the liquid adhesive from the reservoir to the tip surface, which is then used as the applicator.
Deliver precise application – POREX topical applicator tips provide specified lay-down of the liquid adhesive to the wound surface.
Ensure appropriate press-fit seal and manufacturability–Filter strength and pliability ensures appropriate seal between the filter applicator and the device's exterior barrel, and also allows for automated assembly processes and sterilization via gamma or ethylene oxide (EtO) processing.
CERTIFIED PURE POREX® Materials
Filter Media Purity – no material additives or contaminnts
No Heavy Metal Interference
No other Inorganic Element Interface
Clinical Laboratory Methodology Compatibility
99.9% Bacterial Aerosol Filtration Efficiency
Non-Cytotoxic
Non-Hemolytic
Material Options
Polyethylene (PE)
Polyester fibers (PET)
Customizable Options
Flow Rate
Capillarity
Geometric size and dimensions

Watch our On-Demand Webinar
Using Porous Polymers for Applying
Related Resources