Filtration Solutions
Custom porous filter solutions through which liquid, gas, light or sound pass in order to remove unwanted material.
Filtration Solutions
Custom porous filter solutions through which liquid, gas, light or sound pass in order to remove unwanted material.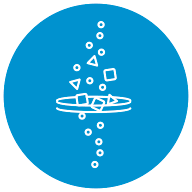 What is the function of filtration?
Filtration is a process that happens all around us and even inside us. We enjoy drinking water that is filtered to remove solids and other impurities, and many manufacturing processes and products utilize filters to ensure functionality, protect critical components and reduce contamination of the environment. One common biological process is the function of the kidneys filtering blood for removal of waste products that could be toxic. With certain health conditions, the kidneys do not function properly and the filtration process take place outside of the body in a dialysis machine.

Porous Filter
POREX® porous filter and separation media materials have been used for decades in the most demanding filtration and separation applications from water and industrial filtration to bioscience applications. Offering surface and depth filtration functionality, our porous structures are comprised of an omni-directional, inter-connecting matrix, which can be optimized for filtration efficiencies to match your gas or fluid filtration and separation requirements. Additionally, POREX porous filtration media may be surface modified or additives may be incorporated into the porous matrix to enhance functionality depending on your specific performance requirements, providing the industry standard in performance, durability and design flexibility.
---
Problems that porous filtration media can solve:
Separating and removing impurities from drinking water
Removing unwanted substances from a test stream to allow for accurate analysis
Preventing unwanted gases from escaping into the home, office, or industrial environment
Filtering sediment out but allowing for water to pass
Allowing for sound to be separated from wind background noise
Keeping engines from being contaminated by particles in the fuel stream
Protecting nasal drug delivery devices from mechanical obstruction
Banner Webinar Inpage
REGISTER FOR OUR
ON-DEMAND
WEBINAR:
Using Porous Plastics for Filtration
---
Talk to a porous filtration media expert
---
Common applications for porous filtration media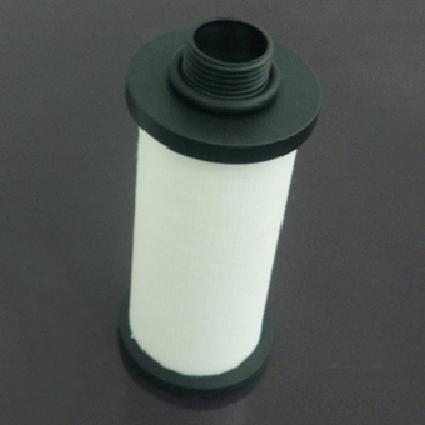 Oil & fuel water separation media for automotive engines
Our bonded fiber media is designed to separate water from diesel and other fuels. With its gradient density structure, our reliable, efficient media can replace several layers of traditional filter media used in water separation.
---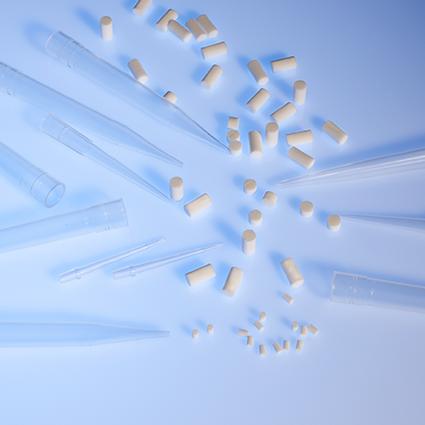 Pipette tip filters used in analytical sciences
Our new FORTRESS™ pipette tip filters offer a liquid-sealing barrier devoid of any contaminates or additives that can cause PCR, molecular, or analytical methodology and protocol issues. These filters are specifically designed to protect the sample and the pipetter from harmful aerosols generated during the pipetting process or from liquid aspirated into pipette tips.

---
Nasal inhaler and spray pump filters
Pharmaceutical and healthcare companies rely on Porex for customized antimicrobial filtering solutions for nasal inhalers and spray pumps. POREX® filters are designed to prevent contamination of the pharmaceutical agent so the device can be reused until depleted.
---
Gas absorbing filters for industrial sensors
Gas-absorbing filters from Porex target specific gases that cause a sensor to have a false reading or cause premature degradation of the cell itself.

---
Sports water bottle carbon filters
POREX® carbon filters for water bottles are designed to remove sediment, lead, and chlorine in a single-pass filtration process that meets NSF Class I standards. With its optimal pore size that minimizes flow resistance, our carbon filters also allow enough residence time for removal of chlorine and lead.

---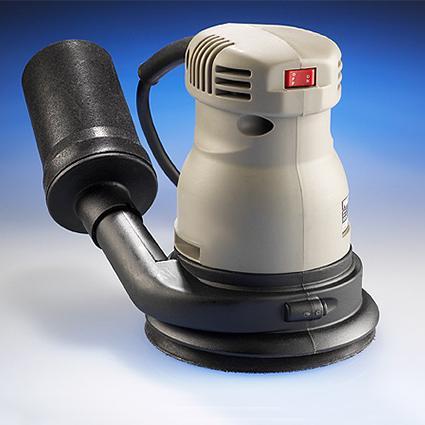 Dust canister filters for power tools
Maximize efficiency of your power tools with POREX® dust canisters. Keeping the user and work environment free from hazardous dust discharge, our filters can be cleaned and reused for maximum life and cost effectiveness.