Porex TruFlowTM absorbent pads have a consistent wicking volume and rate to minimize backflow of excess reagents
The absorbent pad absorbs all of the volume of the assay. Also known as a wick pad, Porex TruFlowTM absorbent pads have high absorption capacities while maintaining the tensile strength needed for reel to reel manufacturing. Porex TruFlow lateral flow assay pads do not include any glass fiber or cellulose, which ensures increased strength and durability for manufacturing. Our synthetic polyolefin-based fiber is uniform and hydrophilic for consistent absorption.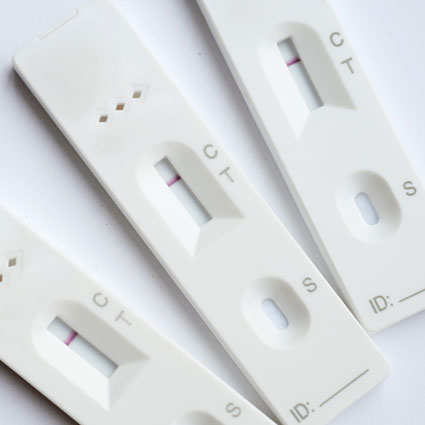 Porex TruFlow™
See the latest on how Porex is advancing diagnostics with superior consistency and ease of manufacturing.
Options for customizing absorbent pads for lateral flow assays
Key Features & Benefits
Optimize reproducibility of your assay with improved material consistency
Reduce cost during manufacturing with robust material
Non-Swelling Media
High absorptivity to minimize backflow of excess reagents
Reduced delamination when wet
Product Options
ID
Thickness
(mm)
Density
(g/cc)
Basis Weight
(g/m2)
Capillary Rise
(Seconds/4cm)
Absorbance
(mg/cm2)
Composition
A205
1.7
0.09
152.47
3
134.85
Polyolefin
Material Options
Sheets
Rolls – custom widths available

Download our Technical Brief
When Results Matter: Increase Pregnancy Test Accuracy with Porous Wicking Technology
Related Resources