Advanced Filtration for Optimal Dialysis System Performance
Experience the benefits of our Dialysis Media Retention Filters, meticulously engineered to provide superior depth filtration efficiency, optimized fluid flow, controlled back pressure, and exceptional chemical and physical resistance. These filters offer a reliable solution for maintaining the purity and safety of dialysis media, including concentrated liquid sodium bicarbonate.
Ensure optimal performance in dialysis applications with our advanced dialysis media retention filters. These filters are designed to retain dialysis media while effectively allowing for efficient flow rates. With their high-quality construction and innovative design, our filters contribute to improved dialysis processes, reducing the risk of media loss and enhancing patient safety. Explore our range of dialysis media retention filters to enhance the performance and reliability of your dialysis procedures.
Customized Solutions for Device Design
Our Dialysis Media Retention Filters can be tailored to accommodate specific device design and function requirements. With our expertise in filtration solutions, we collaborate closely with you to ensure seamless integration into your dialysis system. By customizing these filters, we optimize their performance and functionality, meeting the unique needs of your dialysis application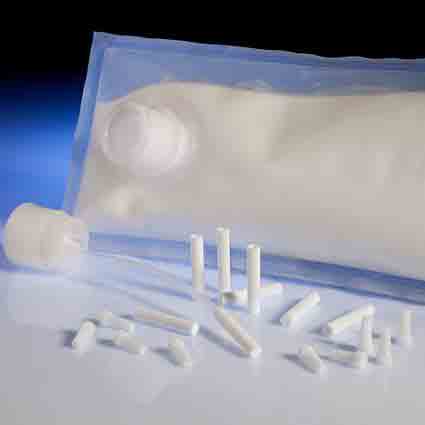 Options for customizing dialysis media retention filters
Key Features & Benefits
Provide specific containment–Customized filters provide containment of dialysis system media, including those systems that use concentrated liquid sodium bicarbonate.
Increase filtration efficiency– Designed for depth filtration, fluid flow, back pressure and excellent chemical and physical resistance of dialysis media. The depth filter provides a more complete and secure filtration vs. typical screen filters.
Can be customized –Tailored to accommodate specific device design requirements of dialysis media.

Download our Technical Brief
VFE Testing in Medical Devices: Innovative Material Components that Protect Against HAIs
Related Resources