Deliver a more accurate diagnosis with controlled sample preparation, collection, transport and analysis
Deliver a more accurate diagnosis with controlled sample preparation, collection, transport and analysis
POREX® collection-to-detection diagnostic solutions are design-optimized to help ensure performance, purity, accuracy and reproducibility in demanding in-vitro diagnostic applications.
Conjugate Pads
The conjugate pads in a lateral flow assay (LFA) absorbs functionalized conjugate and releases it efficiently and reproducibly when the assay is run. Therefore, consistent uptake and release rate of the conjugate, as well as diminished non-specific binding, are key requirements. 
Microfluidic Design
Diagnostics innovators are continually working to diagnose and detect nearer, faster and at a lower cost within a smaller device footprint. Devices like lab-on-chip or cartridge-based point-of-care (PoC) systems help to bring the world of diagnostics closer to everyone.
Sample Collection
POREX® collection media offers ideal capillary structures with customization for wicking, absorption and flow – critical properties for the controlled delivery of biologic samples. With proprietary color change and sufficiency-indicator technology, our collection media is optimized to enhance surface energy.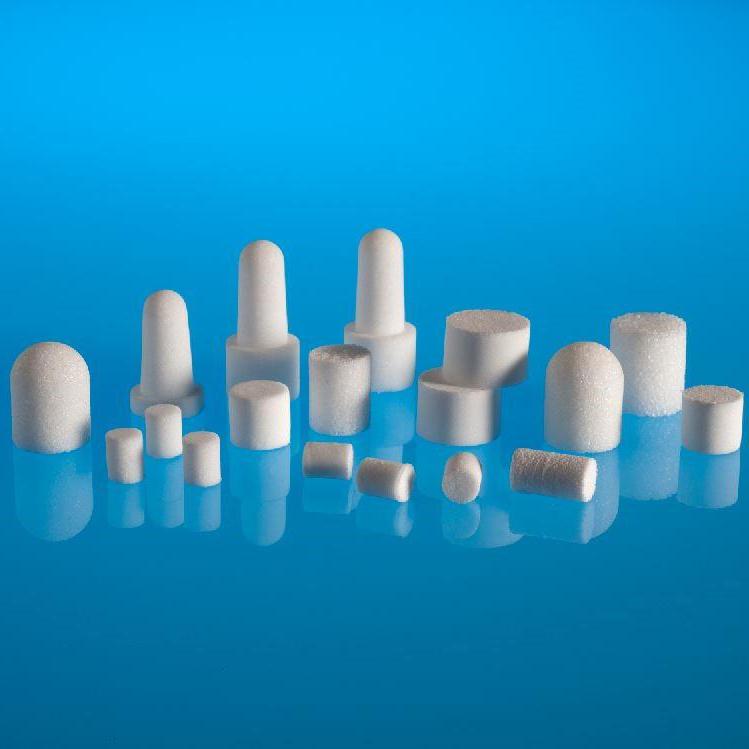 Sample Transport
Multiple factors go into safely transporting a sample. Our unique technology allows for easy sample collection, transport, storage and release – all in a single system.
Sample Preparation
The POREX® portfolio of single-use preparation devices can help simplify almost any sample preparation process. Our products are designed to reduce instrument downtime and provide an all-in-one sample preparation system.
Sample Analysis
Clinical science products, media and filters from Porex are engineered to help ensure performance, purity, accuracy and reproducibility in demanding IVD, molecular and clinical diagnostic sample preparation, liquid handling and microfluidic applications.
REGISTER FOR OUR
ON-DEMAND
WEBINAR:
Using Porous Plastics for Wicking
REGISTER FOR OUR
ON-DEMAND
WEBINAR:
When Results Matter: How to Increase Urine & Saliva Test Accuracy with Porous Polymers